Okay, by now you know you can (probably) survive the coronavirus outbreak by avoiding unnecessary contact, washing your hands, and staying home if you can. Don't forget to wipe down your phone/tablet! Your kids' schools are closed for two or three weeks and your husband is working from home (God help us), and hopefully you were able to find toilet paper somewhere.
Now what? You've taken precautions to protect your physical health, but what about your mental and emotional well-being? How the hell will you keep the kids occupied and entertained for weeks if you're not supposed to leave the house?
I have some suggestions for you.
First, Disney has graciously announced that it will be releasing Frozen 2 on Disney+ three months ahead of schedule. If you don't already have Disney+, it's totally worth the subscription, which is as low as $6.99/month. They have tons of content your kids actually want to watch, with new (and old) stuff being added all the time. My kids have enjoyed rediscovering old favorites like Imagination Movers and Handy Manny, and I'm anxiously awaiting the arrival of Special Agent Oso.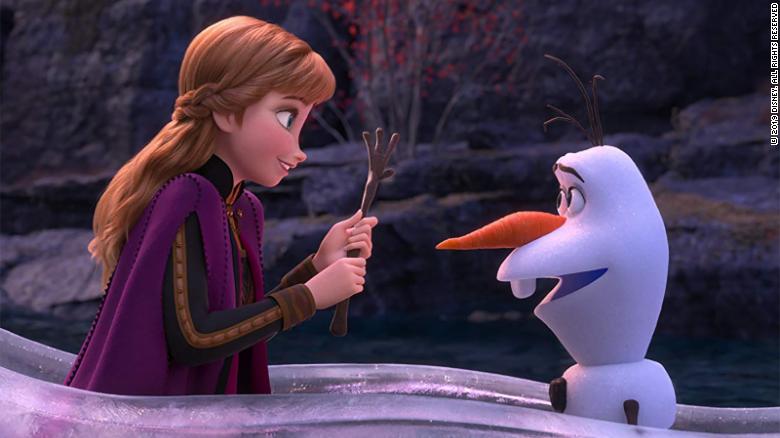 Want something a little more engaging for your kids? Netflix has a bunch of interactive content, which is the 21st century equivalent of the "Choose Your Own Adventure" books we had as kids. Each story has a number of decision points, and you use your TV remote to make a choice. You can also watch on certain mobile devices. Every option leads to a different storyline so the kids can spend hours exploring each show. My kids are enjoying the Captain Underpants interactive show right now while I work on this post. Together. And they are quiet. Netflix FTW!
Right now, Netflix has the following list, with more interactive content to come:
Puss in Book: Trapped in an Epic Tale
Buddy Thunderstruck: The Maybe Pile
Stretch Armstrong: The Breakout
Minecraft: Story Mode
Black Mirror: Bandersnatch
Bear Grylls' You vs. Wild
Captain Underpants Epic Choice-O-Rama
Carmen Sandiego: To Steal or Not to Steal
If you have a library card, find out if your library offers membership to one of the "free" content providers like Overdrive, Libby, and Hoopla. These services offer library patrons free access to thousands of ebooks, audiobooks, movies, TV shows, and music. You may be limited to how many items you can borrow at a time, or in a certain time period.

Google Arts & Culture has put together a collection of 12 complete museums from around the world, including The J. Paul Getty Museum in L.A., and the Guggenheim in New York, and hundreds of museum galleries, collections and exhibits that you can virtually tour without leaving the house.

Are you committed to working in some educational time for your kids over the next few weeks? This website has a large, and growing list of companies who either already offer free educational resources for parents and kids, or who are offering special access and free subscriptions during these difficult times.
Work on your 2020 Census response. If you received your invitation in the mail mail, you can respond by phone, by mail, or online. It's "fast and easy" according to the Census website.
Tackle a project. You know those tasks that are forever at the bottom of your to-do list because there's just never enough time to dedicate to them? Now you've got nothing but time. Set the kids up with Frozen 2 or Captain Underpants, and organize the garage or paint your dining room. Do it in chunks of one or two hours at a time, so you don't get overwhelmed or neglect the kids so long that they start drawing on the walls and themselves, and taking apart things they have absolutely no business taking apart (I speak from experience). Catch up on laundry, schedule bill payments online, or give the fridge a deep cleaning. If you have the ingredients, make a bunch of freezer meals or prep dump and go crock pot kits.
Plan a movie marathon. Let everyone choose a movie, then pop some popcorn and get comfy. Or play movie roulette: Open your DVD drawer or favorite streaming service, close your eyes and point. Whatever you land on – as long as it's audience-appropriate, you watch!
Discover something on one of these free "other" streaming services.
Get outside. Here in Pennsylvania, we're having pretty mild weather at the moment, so it's perfect for sending the kids out to play, and getting some early spring garden prep done. If you're feeling social (and brave) invite the neighbors over for a cookout.

When all else fails, Pinterest! I have a board called Stuck Inside Days that I've been pinning activity ideas to for years, for rainy days, snow days and sick days, basically any time that we're stuck at home. BuzzFeed collected a list of 27 fun indoor activities you can do with your kids at home, but if your kids are anything like mine, you'll spend more time setting these up than the kids will actually spend doing the activities, so… *shrug*

How will you be passing the hours, days and weeks at home? Share your ideas in the comments… PLEASE!